The Wyoming Aeronautics Commission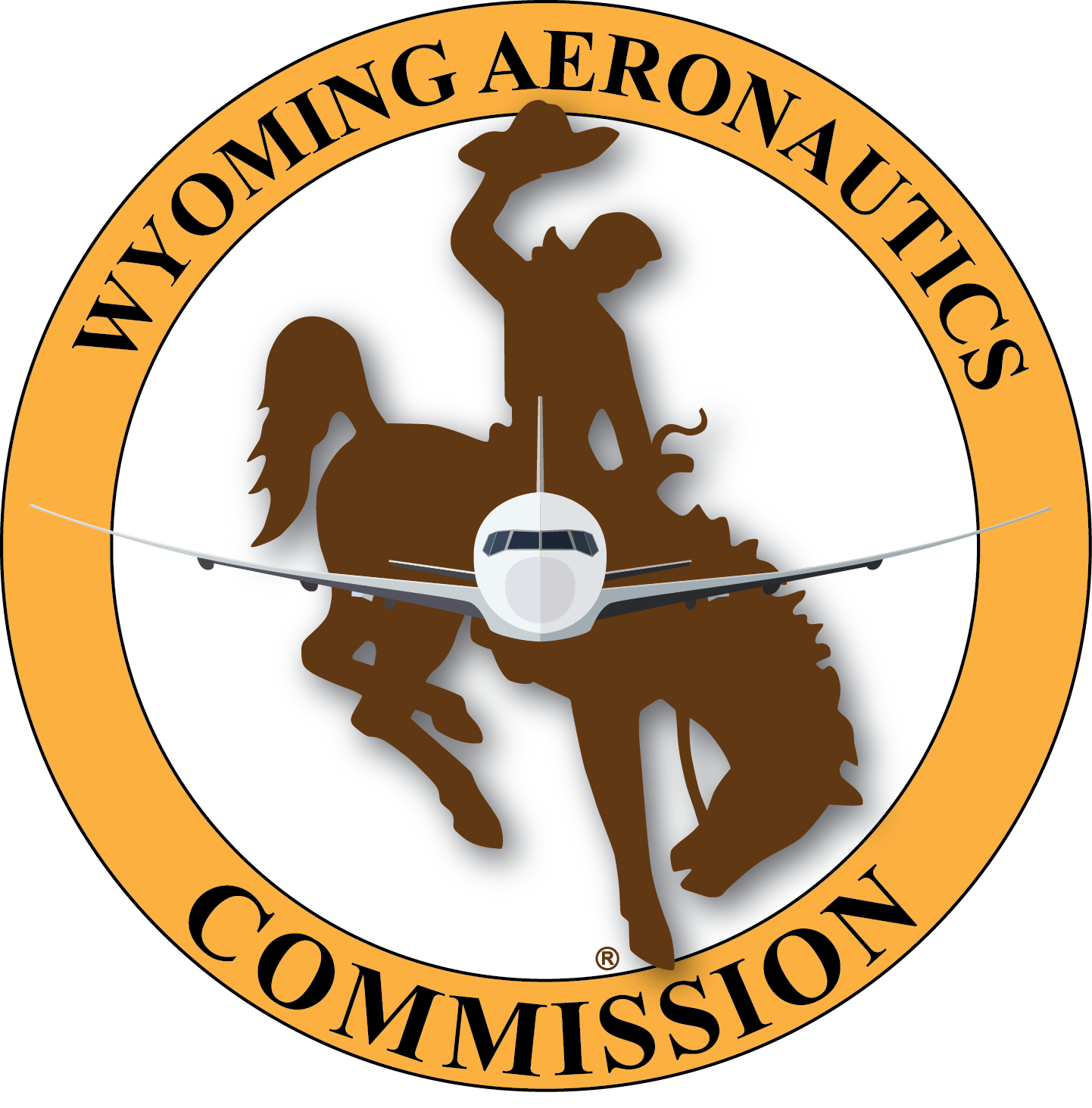 T h e W y o m i n g A e r o n a u t i c s C o m m i s s i o n ' s M i s s i o n . . .
"To enhance the economic well-being and quality of life in Wyoming by working with public and private partners to produce a safe and efficient aviation system."
A Basic Commission Overview...
The Wyoming Department of Transportation's Aeronautics Commission is comprised of seven (7) members, each appointed by Wyoming's Governor, and receiving Senate consent.
Aeronautics Commission members shall each serve for a term of six (6) years, for an appointment which shall not to exceed two (2) consecutive terms.
Each county within a

district

is represented, by successive appointments, and State law requires that the minority party be represented on the Commission.
The Aeronautics Commission governs the activities of the Wyoming Department of Transportation's Aeronautics Division.
Role Of The Commission
Oversee and consider grant funding for the Airport Improvement Program and the Air Service Enhancement Program.
​Provide recommendations to the State Land and Investment Board (SLIB) regarding applications for loans from the Wyoming Aeronautics Commission Loan Program.
Operate as careful champions of aviation.
Commission Members At A Glance...
"Wyoming Aeronautics Commissioner's, listed in order from Left to Right: Vice Chairman Dilts, Commissioner Vaughan, Commissioner Ksir, Commissioner Wilke, Chairman Schoonmaker, Commissioner DeVore, Commissioner Newton"
Mr. Pete Schoonmaker of Sheridan is the current Chair of the Aeronautics Commission, serving alongside his current Vice Chair, Mr. Jerry Dilts of Riverton.
The other Commission positions are presently filled by Mr. Bill DeVore of Casper, Mr. Charlie Ksir of Laramie, Mr. John Newton of Cody, Mr. Doyle Vaughan of Jackson, and Mr. Chuck Wilkie of Worland.