For operational purposes, WYDOT is headquartered in Cheyenne,
with five field districts as shown on the map to the right.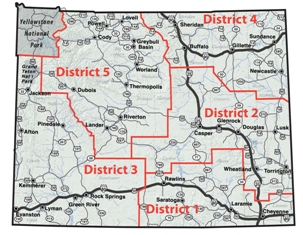 Field district headquarters are located in Laramie, Casper, Rock Springs, Sheridan and Basin.
Highways in Yellowstone National Park and Grand Teton National Park are under the jurisdiction of the National Park Service.