Lewis Street Bridge Construction Update - April 2, 2014
Date: 04/02/2014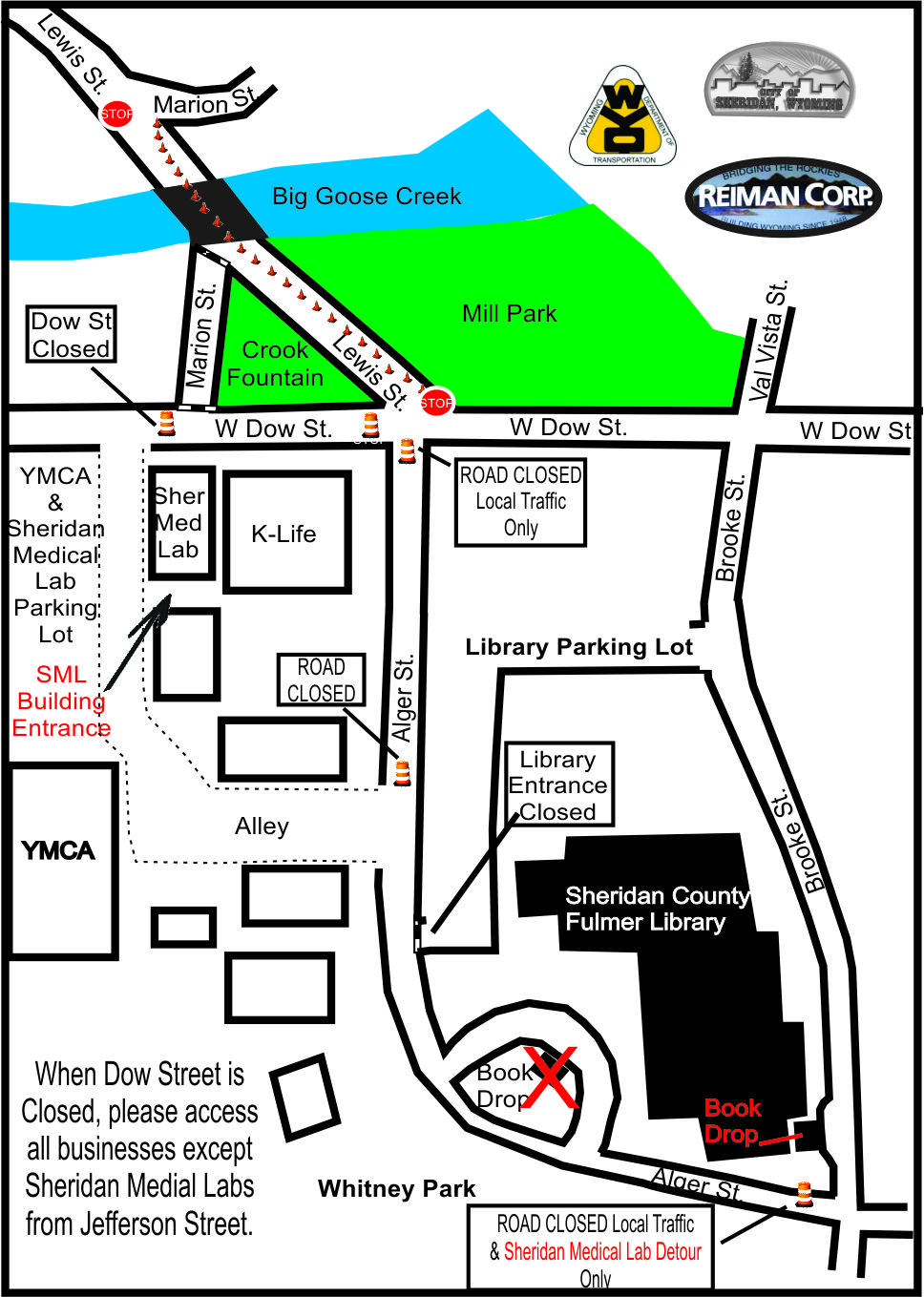 Lewis Street Bridge Construction Update - April 2, 2014
The contractor continues working on the Lewis Street bridge over Big Goose and traffic continues to be narrowed to one lane alternating traffic controlled with a flagging operation from Dow St. to Marion St. North of the Bridge. This will only be during daytime hours. The road will be re-opened to two lanes at night. - Pedestrian Traffic - The Lewis Street bridge is closed to pedestrian traffic, pedestrians and students coming from the Junior High please use alternative routes through Kendrick Park, via the path way.
The contractor has begun sanitary sewer installation on Alger St., Alger St. is closed to thru traffic from Brooks to Dow St. The side-walk on Alger St. is also closed from Brooks St. to Dow St. - The Library Book Drop has been temporarily relocated to Brooks Street just North of Alger.
Dow St. will be closing from Alger St. to Marion St. sometime next week for sanitary sewer installation. - To access all businesses except Sheridan Medical Labs on Dow St. please use Jefferson St. - To access Sheridan Medical Labs use the detour from Alger St.
CONTACT INFORMATION. The Project Manager for the City is Joe Schoen. The Public Involvement Specialist for WYDOT is Ronda Holwell. If you have any questions regarding this project, you can reach Joe Schoen at 675-4237 or Ronda Holwell at 674-2356.
Thank you for your patience and cooperation during this construction project.