Reconstruction of CY and Poplar intersection in Casper continues
Date: 07/24/2014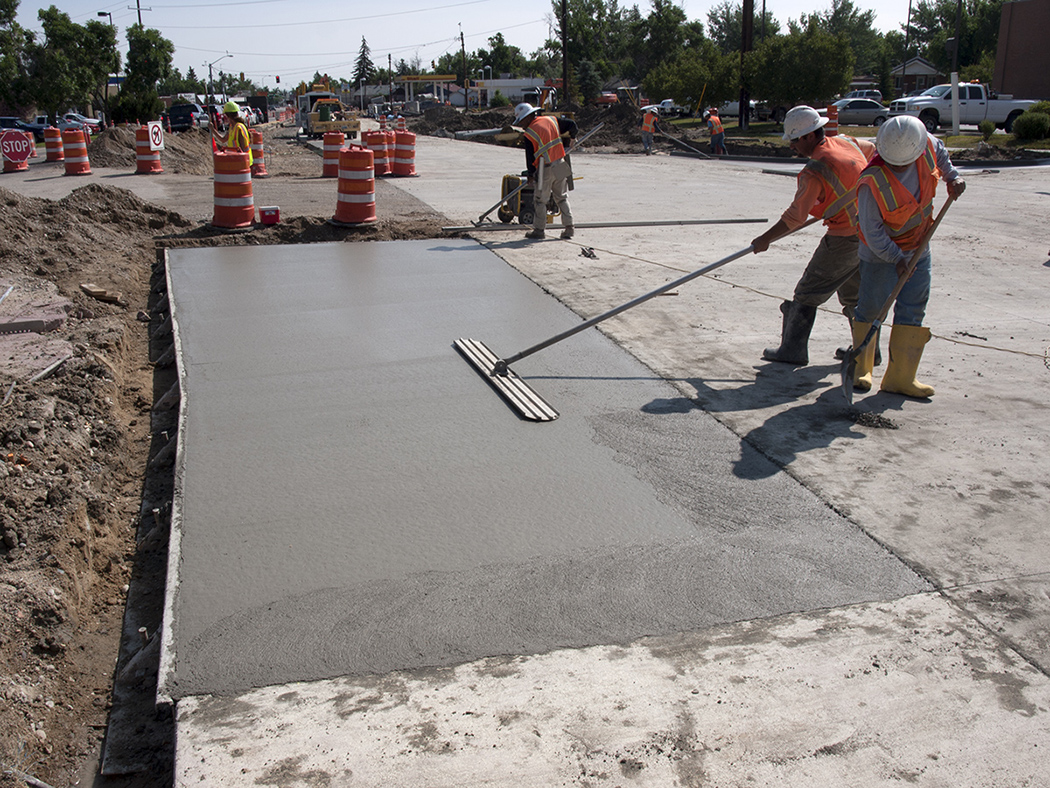 Work continues on schedule at the reconstruction of the intersection of CY Avenue and Poplar Street in Casper. While much of the work is focused on the replacement and upgrade of storm and sanitary sewers, and other utilities under the roadbed, crews are pouring concrete. A portion of the south-side eastbound lanes has been poured and work on the business approaches is nearing its end.
WYDOT, in conjunction with Hedquist Construction, holds weekly meetings with contractors and local business owners to keep them informed of the construction schedule and to answer any questions about the project. When asked during the July 17 meeting about how the project is progressing, Casper Resident Engineer Jack Stone admitted to the public it may not look like progress is being made, due to all of the underground utility work.
"However, once all of that (underground) work is completed, people will see it move along a lot faster," he said.
The reconstruction of CY Avenue and Poplar Street includes a double left turn lane from eastbound CY onto northbound Poplar; expanded right turn access at all corners of the intersection and a segregated turn lane from eastbound CY into the Albertson's grocery store.
The contract completion date isn't until 2015, but residents will be able to drive upon the improved intersection late this fall.