Use caution when driving during the evening hours
Date: 01/11/2017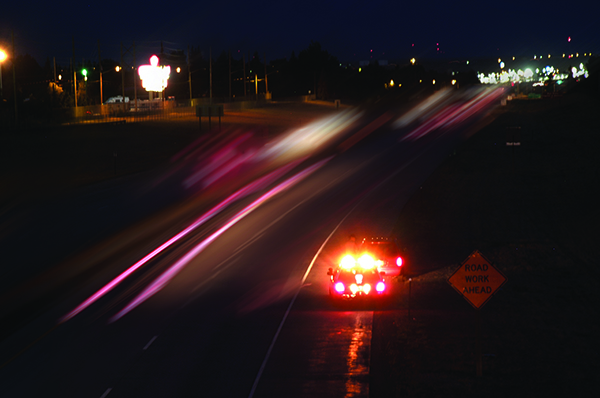 With daylight hours getting shorter, motorists should use extra caution when venturing outside to avoid getting into crashes.
During this time of the year, it gets darker when people are heading home from work, which means motorists need to be more alert.
To better see and be seen, motorists should make sure their exterior lights are in good working order and free from snow, ice and dirt.
"I know it's cold and I know you need to get to work, but maybe give yourself a couple of extra minutes to make sure you clear the snow off your headlights and taillights," said Sgt. David Wagener, of the Wyoming Highway Patrol. "Because they'll still need to be visible even if it snowed so that people can still see your turn signals, still see that you're braking."
Per Wyoming law, motorists need to use headlights and taillights from 30 minutes before sunset to 30 minutes after sunrise. Dawn and dusk are also prime times for wildlife activity.
"Also, the highways stay warmer because they're absorbing sunlight during the day so sometimes you'll get the wildlife that will want to be closer to the highways because they're actually emitting some heat."
Even if it's day or night, motorists should always anticipate and plan for changing weather conditions. Motorists can check out WYDOT's 511 Travel Information page to get the latest road conditions, advisories and closures.