Wildlife agencies honor WYDOT for wildlife crossing projects
Date: 10/08/2013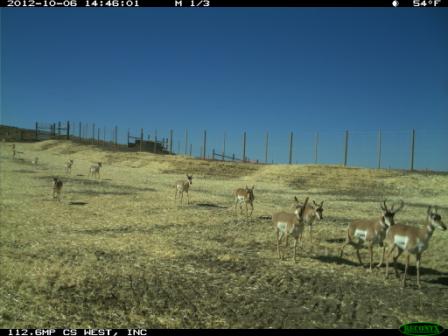 The Western Association of Fish and Wildlife Agencies has honored WYDOT for its wildlife crossing projects that have dramatically reduced vehicle-wildlife collisions in southwest, southeast and central Wyoming.
The association represents wildlife agencies in 23 U.S. states and Canadian provinces.
Since 2001, WYDOT has built wildlife underpasses in the Nugget Canyon and Baggs areas, and overpasses and underpasses in the Pinedale area to provide safer travel for motorists and reduce collisions between vehicles and wildlife by 85 percent.
Tens of thousands of deer, pronghorn and other species use the safe crossings annually.