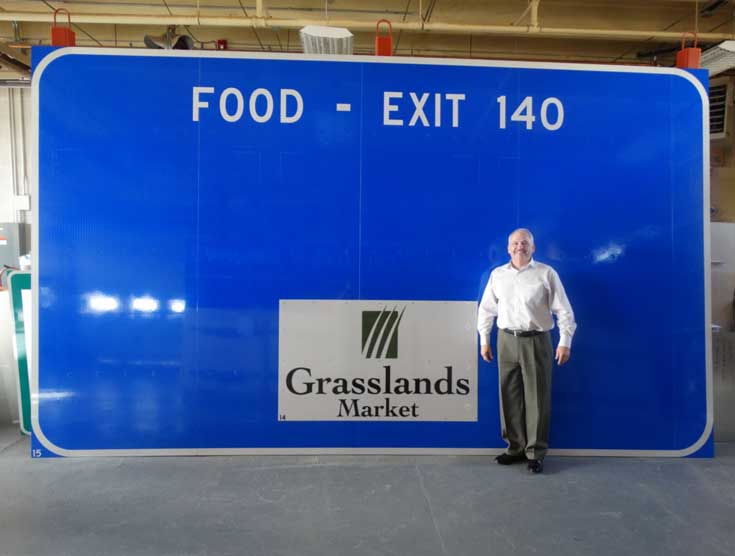 State Traffic Engineer Joel Meena in front of a six-panel single service mainline sign measuring 17' feet by 10 feet.
2014 Year-end Review

Despite the program's increase of annual fees, 94 percent of participation was retained in 2014. There are 453 service types participating in WYDOT's Specific Service program.

Separate logo signing contracts involving maintenance work and logo sign upgrades will be performed by S & L Industrial. The on-call logo sign repair will cover Districts 1 and 3 (I-80 & I-25), and Districts 2 and 4 (I-25 & I-90).
The critical repair construction project for the replacement and upgrading of logo signs encompassing Districts 1 and 3 along I-80 will begin the spring of 2015. This project involves 112 signs, equaling nearly 9,000 square feet.
WYDOT will continue with the replacement of specific service signs in the most critical condition along I-25 and I-90 in 2016.
For information concerning specific service signing (logo signs) please contact Chris Martinez at 307-777-4169 or by email.
Specific Service Sign Application