Documents needed when getting a driver license
Date: 06/06/2017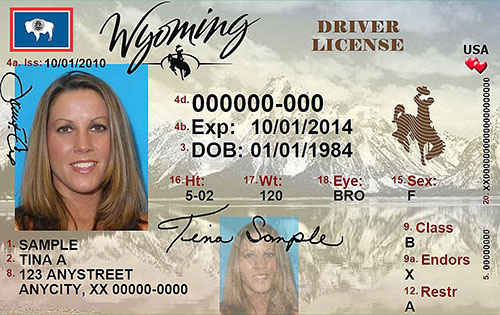 Whether a person is renewing a driver license, switching to a Wyoming license or getting one for the first time, they will need to show certain documents.
The Wyoming Department of Transportation has all the documents listed on its website that drivers will need to bring with them when getting a license. Drivers should review the documents before heading over to their nearest Driver Services office.
The documents needed are the same for a driver's license and a state identification card. Drivers will need to bring one proof of identity, two proofs of current residency, one proof of Social Security number and one proof of name change if applicable. See the complete list of documents required by downloading the PDF.
In some cases when drivers are renewing their licenses, they may not have to bring all their documents again.
"So if you came in and renewed your license four years ago you brought in all your documents you don't need to show it again," said Debbie Trojovsky, manager of Driver Services for WYDOT. "Unless you've had a name change since the last time you renewed then you'll need to bring in the certified document that changes your name."
But if there's doubt, always bring all the documents listed. It's better for drivers to have all of their documents just in case there are any questions, or they can call the department or local exam station to verify.
New residents have one year from the time they establish residency to get a Wyoming driver's license. However, if a person has a license from Georgia, Massachusetts, Michigan, Tennessee, Wisconsin or has a commercial driver's license, they must apply for a Wyoming license once they have established residency in the state.
In some instances, like when people are just working in the state and here temporarily, a Wyoming license isn't necessary and drivers can keep their original state licenses. Members of the military and students attending college also are able to keep their own state's licenses.
For more information on licenses, testing, suspension and other topics, visit WYDOT's Driver Services web pages.