WYDOT Road Design Manual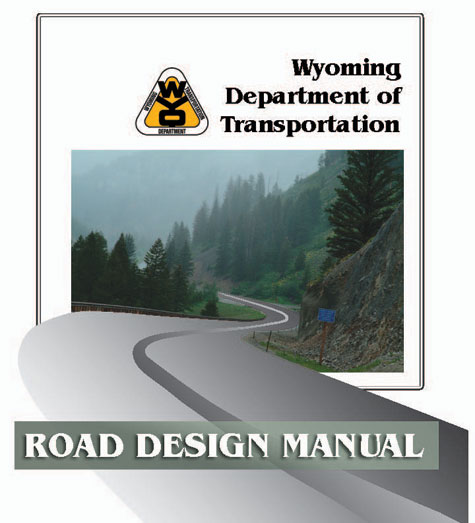 WYDOT Road Design Manual
This Manual is available for distribution online only. Go to the link at the bottom of this page to download the manual in its entirety.
Please click on the blue links on the left side of the Chapter Blocks below to open or download individual sub-chapters of the Road Design Manual.
Material that was recently revised or added is annotated accordingly in CAPS next to the sub-chapter titles.
Material for this manual was last updated in January 2014.
Download the Entire Road Design Manual