Gold Star Plate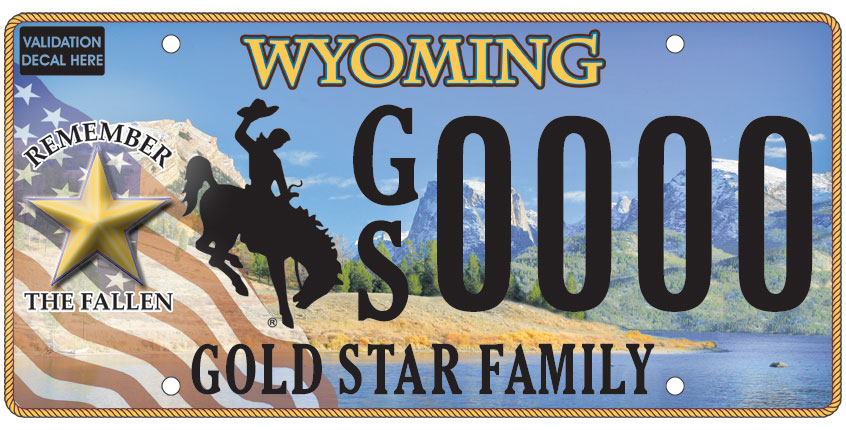 The following items must be mailed with your application:
A copy of death certificate or other documentation indicating the service member's death while a member of the armed forces. Do not submit an original.
If approved, your license plates will be forwarded to the County Treasurer's Office you indicated on the application.
The $30 application fee will be paid by the Wyoming Veteran's Commission through 2012.
Mail application and documentation to:
Wyoming Veterans Commission
5410 Bishop Blvd.
Cheyenne, WY 82009
Use the file below to mail a hard copy application.
WYDOT Motor Vehicle Services
Online Application for Gold Star Plates
The Online Plate ordering system is down for maintenance. It will be back up by Monday, October 17, 2016. We apologize for the inconvenience.
Gold Star License Plate Application