Gold Star Plate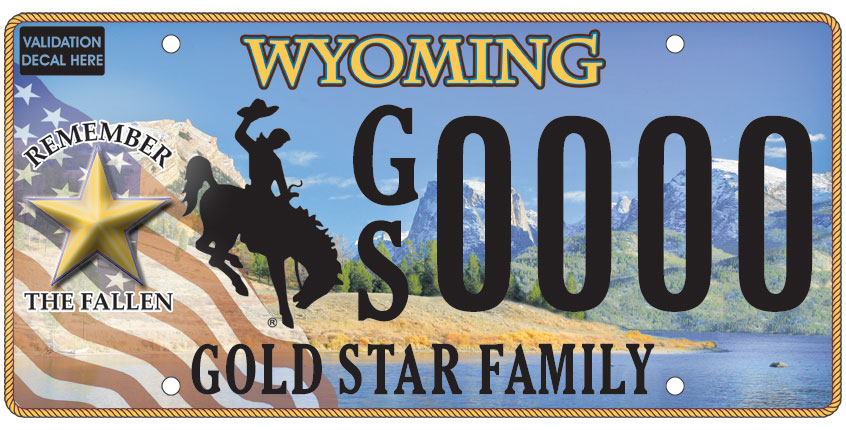 The following items must be mailed with your application:
A copy of death certificate or other documentation indicating the service member's death while a member of the armed forces. Do not submit an original.
If approved, your license plates will be forwarded to the County Treasurer's Office you indicated on the application.
The $30 application fee will be paid by the Wyoming Veteran's Commission through 2012.
Mail application and documentation to:
Wyoming Veterans Commission
5410 Bishop Blvd.
Cheyenne, WY 82009
Use the file below to mail a hard copy application.
WYDOT Motor Vehicle Services
Online Application for Gold Star Plates
Gold Star License Plate Application