Environmental Services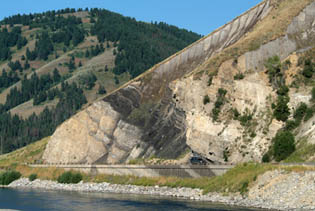 The primary mission of Environmental Services is the administration and execution of the National Environmental Policy Act (NEPA) of 1969. The office is staffed to create the necessary NEPA documents for federal actions in regards to WYDOT's construction and maintenance activities. Environmental Services has expertise in archaeology, wetlands, wildlife, fisheries, erosion control, reclamation, 4(f), and noise impacts. Contact information for these services is provided below. Work shared and carried out by other WYDOT programs is listed at the end. Environmental Services is at WYDOT Headquarters in Cheyenne.
Environmental Services (NEPA) Contacts
NEPA Project Assignments
Timothy Stark - Context Sensitive (CSS) Coordinator
Kevin Powell
- District 3
Special Projects - Etna North EA, Burgess Junction EA, North Sheridan Interchange EA.
Nick Hines - LGC/TAP, Damage Repair, and ROW Disposal Projects.
Special Projects - Hwy 59 North Relocation Feasibility Study, Rupe Hill EA, Pole Creek Pit EA.
Bob Bonds - Districts 1 and 2
Special Projects - Harney Street EA, Jackson South EIS, Togwotee Pass Monitoring
Ginni Melton
- Districts 4 and 5
Special Projects - Assisting with Burgess Junction EA